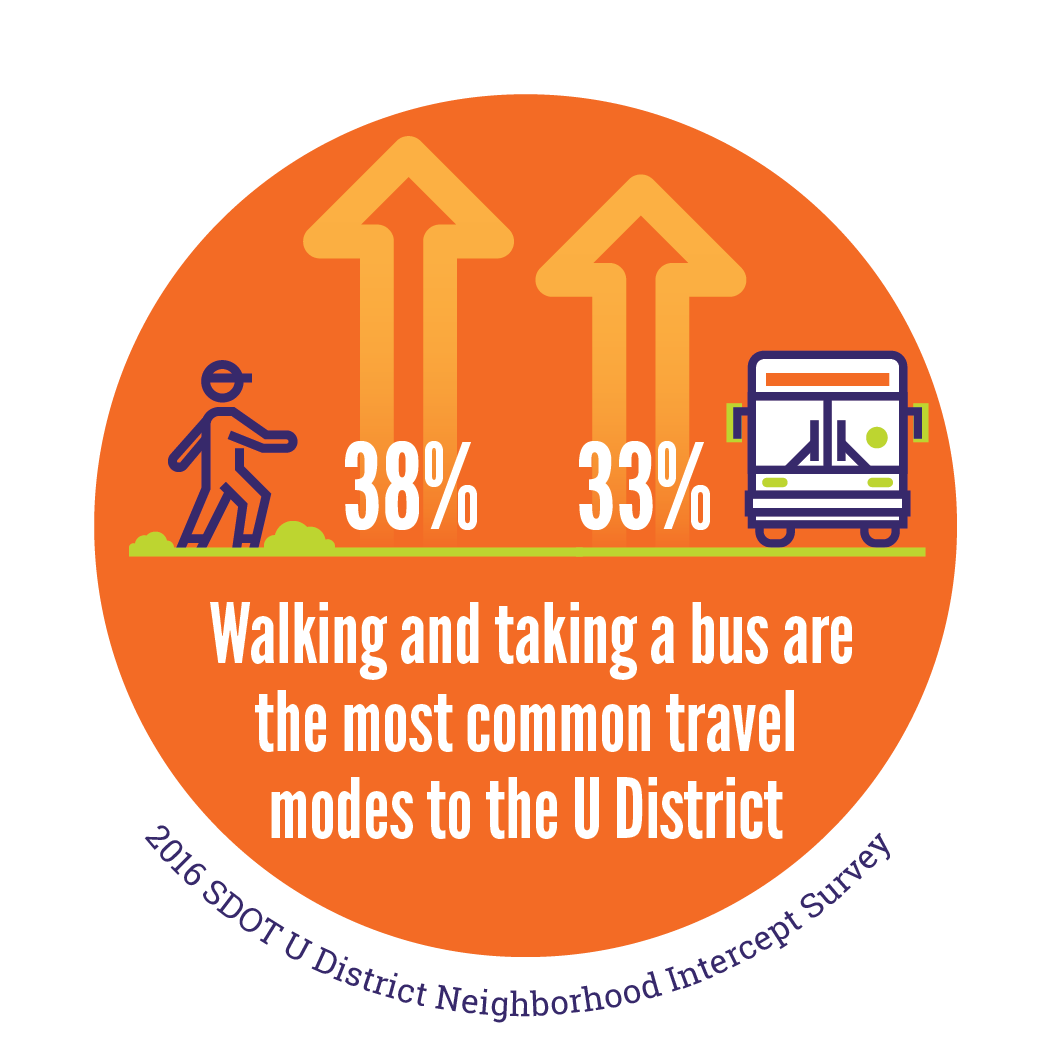 Help your employees get to work and help your customers get there too.
Studies show that a happy employee is a more productive employee. One way you can contribute to your employee's health and well being is to provide opportunities that improve their commutes. Balancing their needs and the needs of your visitors doesn't have to be a challenging puzzle.
Commuter Benefits Ordinance
As of January 1, 2020, all Seattle employers with 20 or more employees will be required to offer a commuter benefit. There are many ways to comply, with the easiest and often most cost-saving option to offer pre-tax commuter benefit deduction. Pre-tax commuter benefits are a simple and great way to help employees save on their commuting costs
The Commute Seattle Commuter Benefits Ordinance webpage will connect you to resources where you can learn more about this City ordinance, pre-tax deductions, and other commute benefits programs available to University District employers. Commute Seattle's Employer Portal provides more general information of interest  to employers include how to get ORCA Transit Passes for your employees. For a limited time, you may qualify for a small business incentive!
in addition, employers can share these safety tips for getting around the U District.
Resources for Building Managers
Seattle Department of Transportation's Transportation Options program provides a variety of services to connect residents, employers, building managers, and developers to resources that help people get around Seattle.
Transportation Management Programs 
Assists owners and managers of large buildings with their building-wide transportation programs that promote a full range of travel options.