Seattle Boba Fest Delights Crowds, Puts U District's Bubble Tea Scene in the Spotlight
April 30, 2023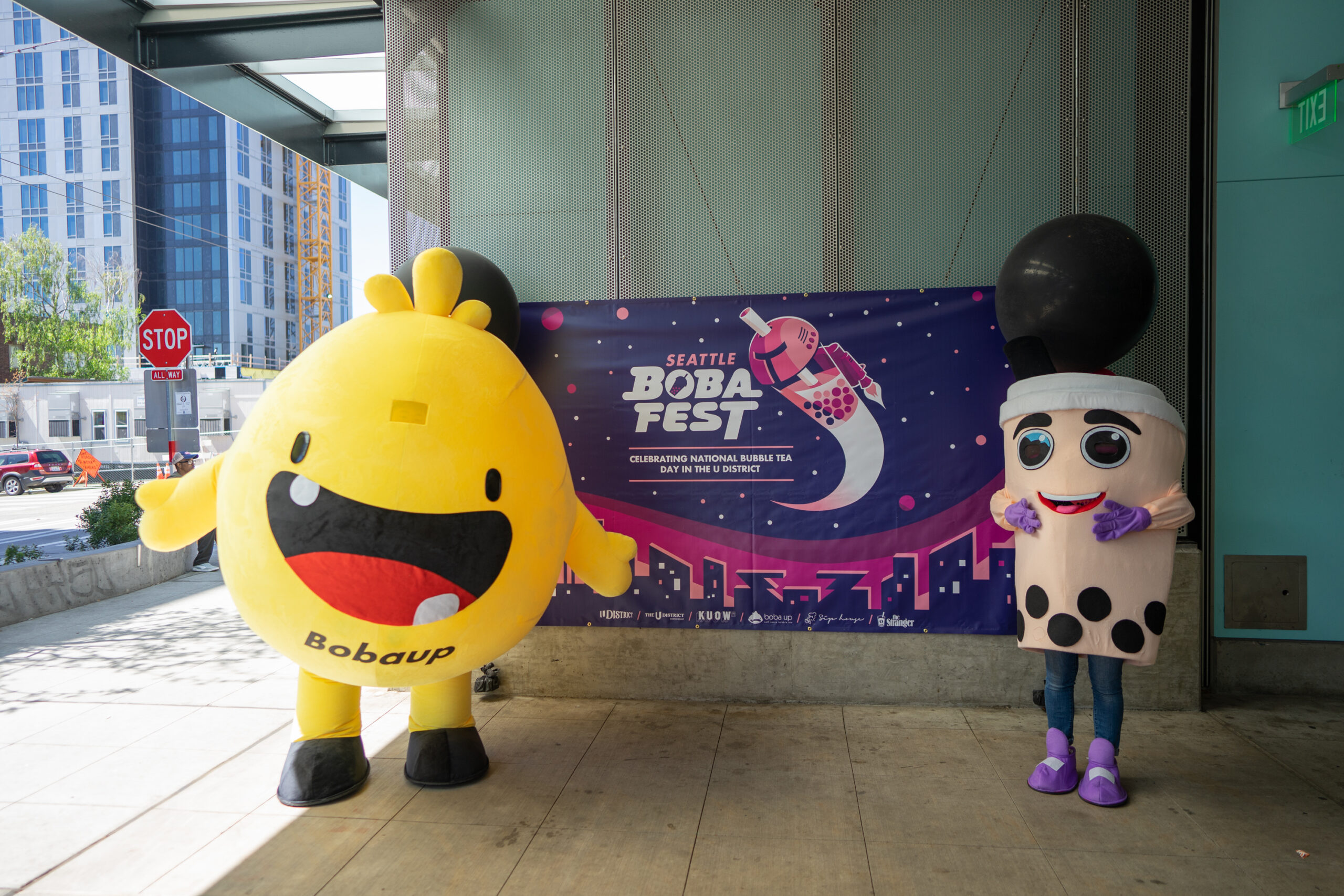 The resounding success of the second annual Seattle Boba Fest delighted crowds and highlighted the U District as a vibrant hub for bubble tea enthusiasts. On Saturday, April 29th, in celebration of International Bubble Tea Day, over 25 U District cafes, restaurants, and bubble tea shops participated by featuring special boba flavors, dessert, and shopping!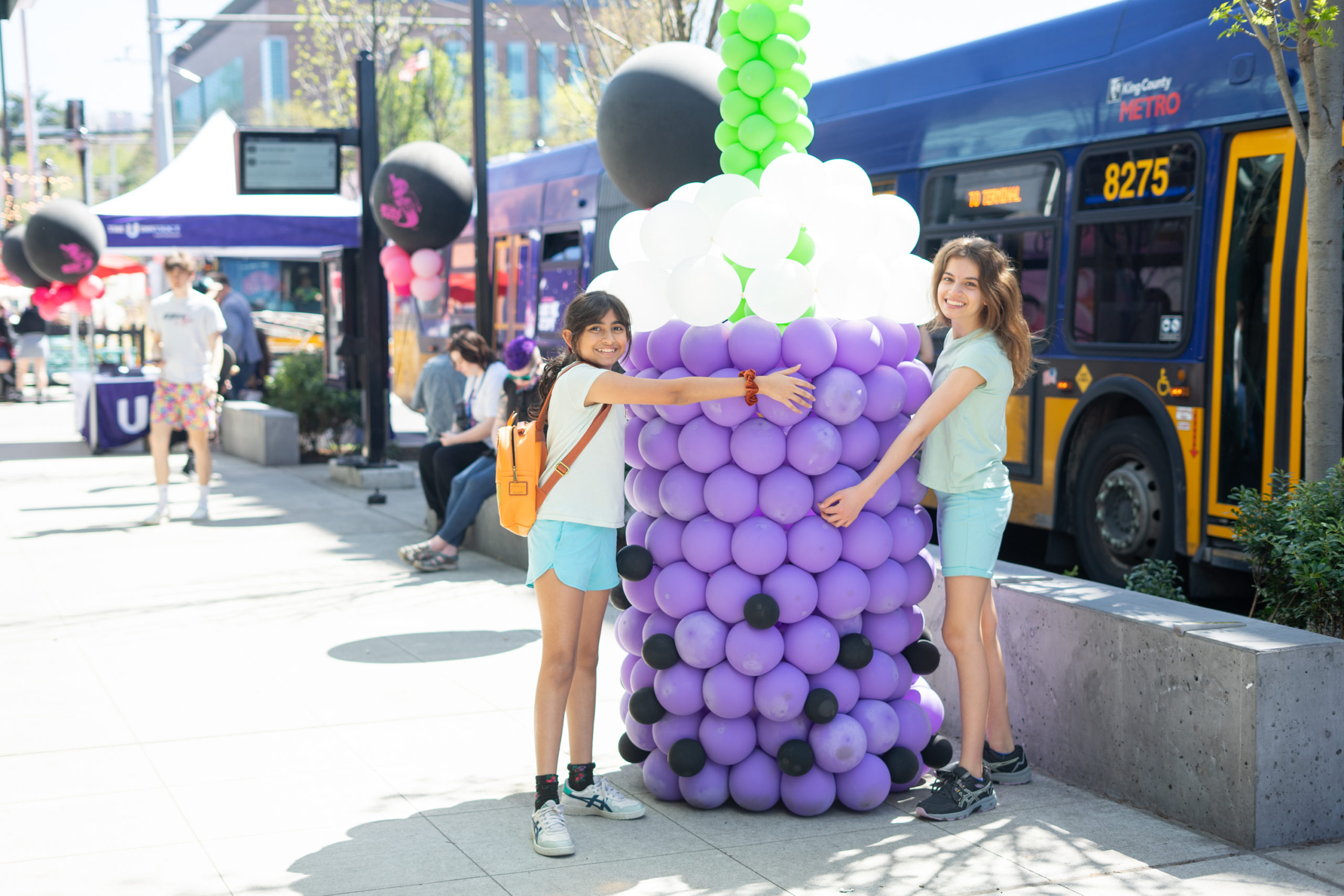 "The University District remains the undisputed bubble tea capital of Seattle." – The Seattle Times 
The U District Partnership welcome booth, located just outside the U District Link Light Rail Station, was buzzing with activity as members of the community sipped boba, snapped photos with mascots and a Boba Fest backdrop, and shared their love for this delicious beverage. It was an amazing opportunity to increase awareness of the many unique and fantastic boba shops that can be found in the U District.
If you missed out on the fun, don't worry – Seattle Boba Fest will be back next spring!
Thank you to all of the local businesses that participated, as well as our incredible event partners and sponsors.