The U District is one of the busiest and fastest-growing urban centers in the region and the more-than 60,000 people who come to the U District daily depend on a well-maintained and clean urban environment. This is why UDP provides district-wide daily professional cleaning within the neighborhood BIA boundaries. With the core goal of making a clean, safe, and welcoming environment for all, the UDP oversees cleaning services carried out by a hybrid of private contractors and in-house Clean Team staff.
Services Provided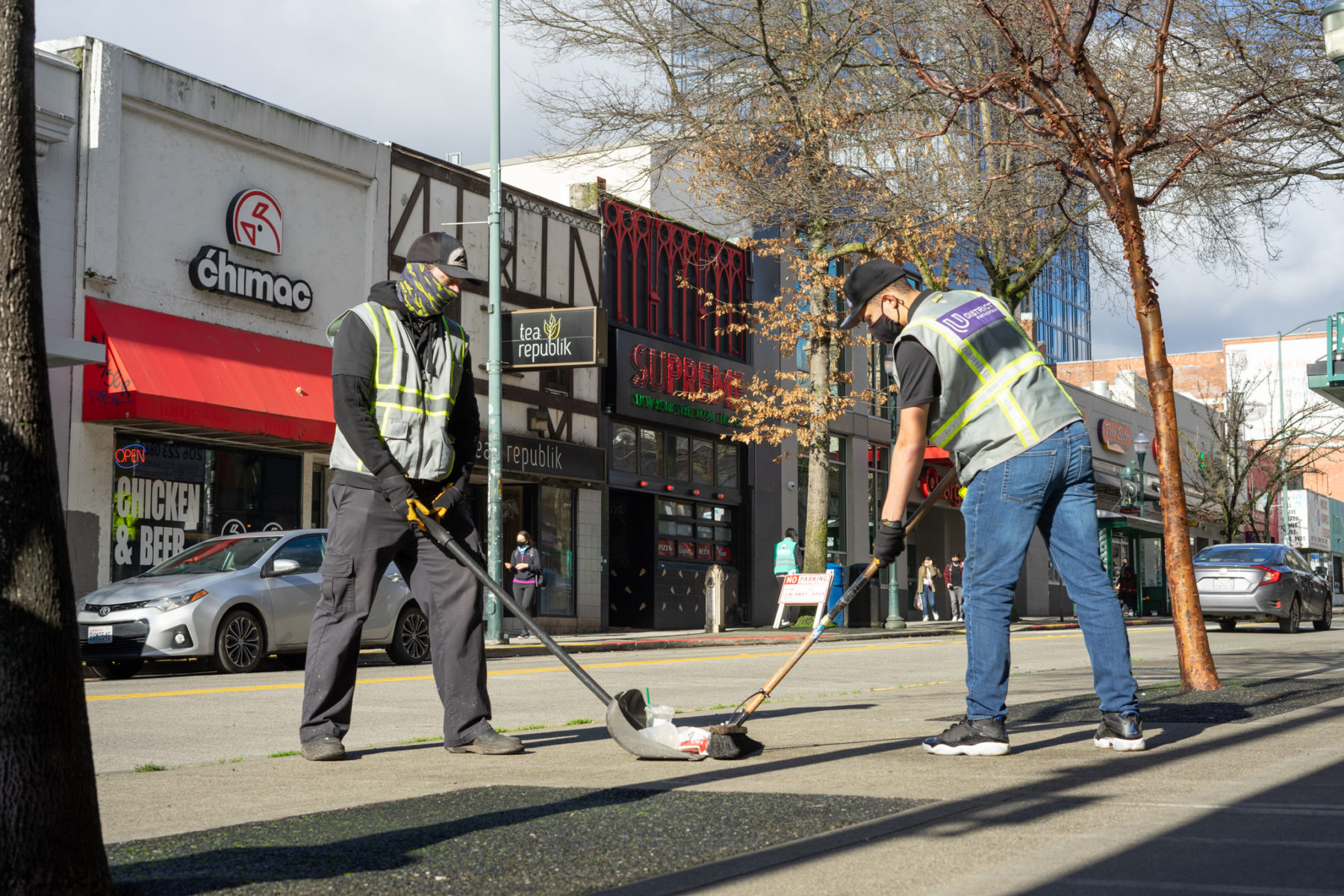 Daily Littler Removal
Keeping our sidewalks clear of litter and debris is a core priority. Each and every day, the UDP Clean Team is out in the district removing litter from the public right of way. Learn more about our geographic scope and service levels here.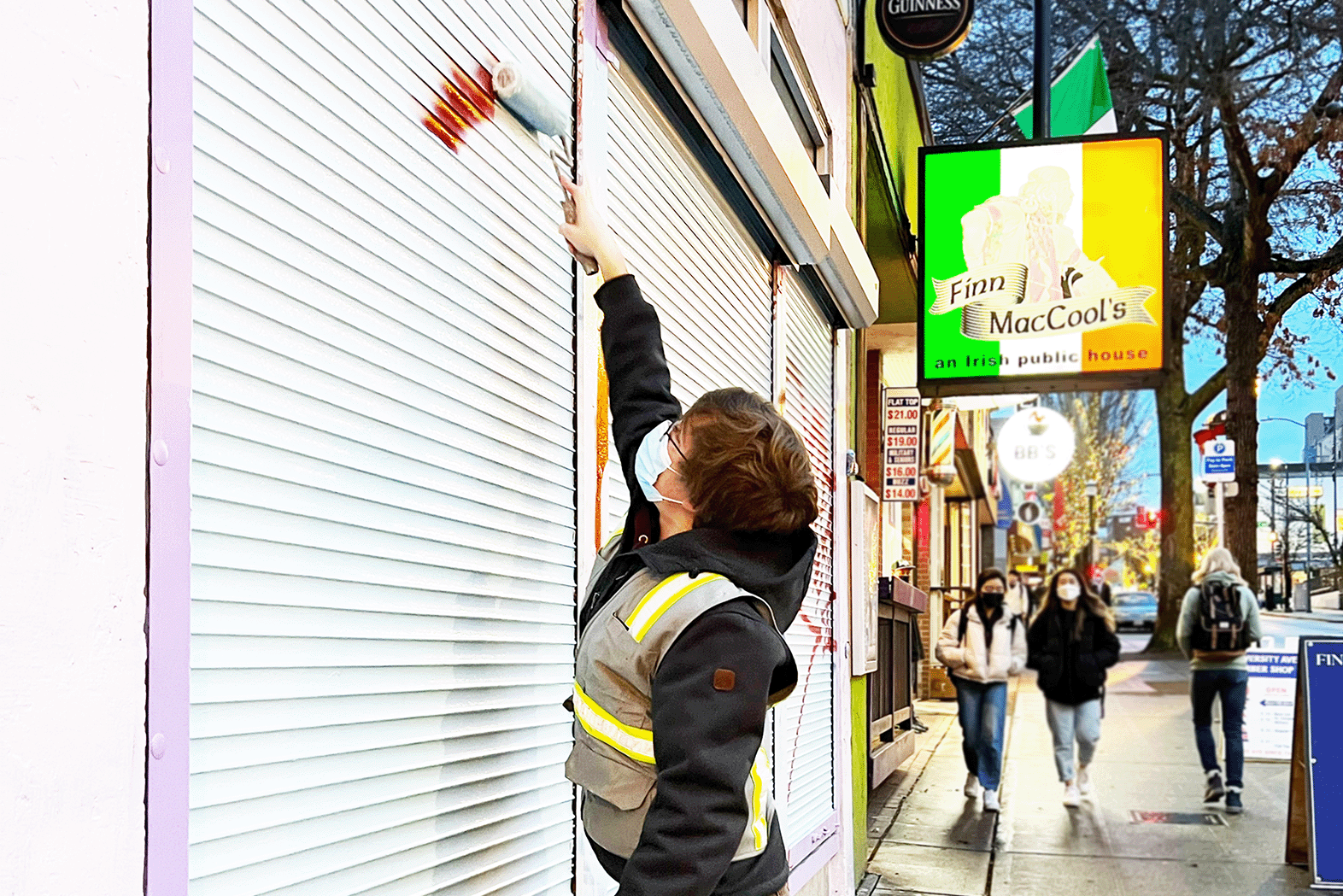 Daily Graffiti Removal
Every weekday, the UDP Clean Team is out in the district removing graffiti from walls and infrastructure. In the core cleaning areas, we aim to ensure that all graffiti under 8' is addressed within 24 hours, as to discourage further vandalism.
For those hard to reach areas, UDP offers support by coordinating second-floor graffiti removal. To learn more, contact Marcus Johnson at marcus@udistrictpartnership.org.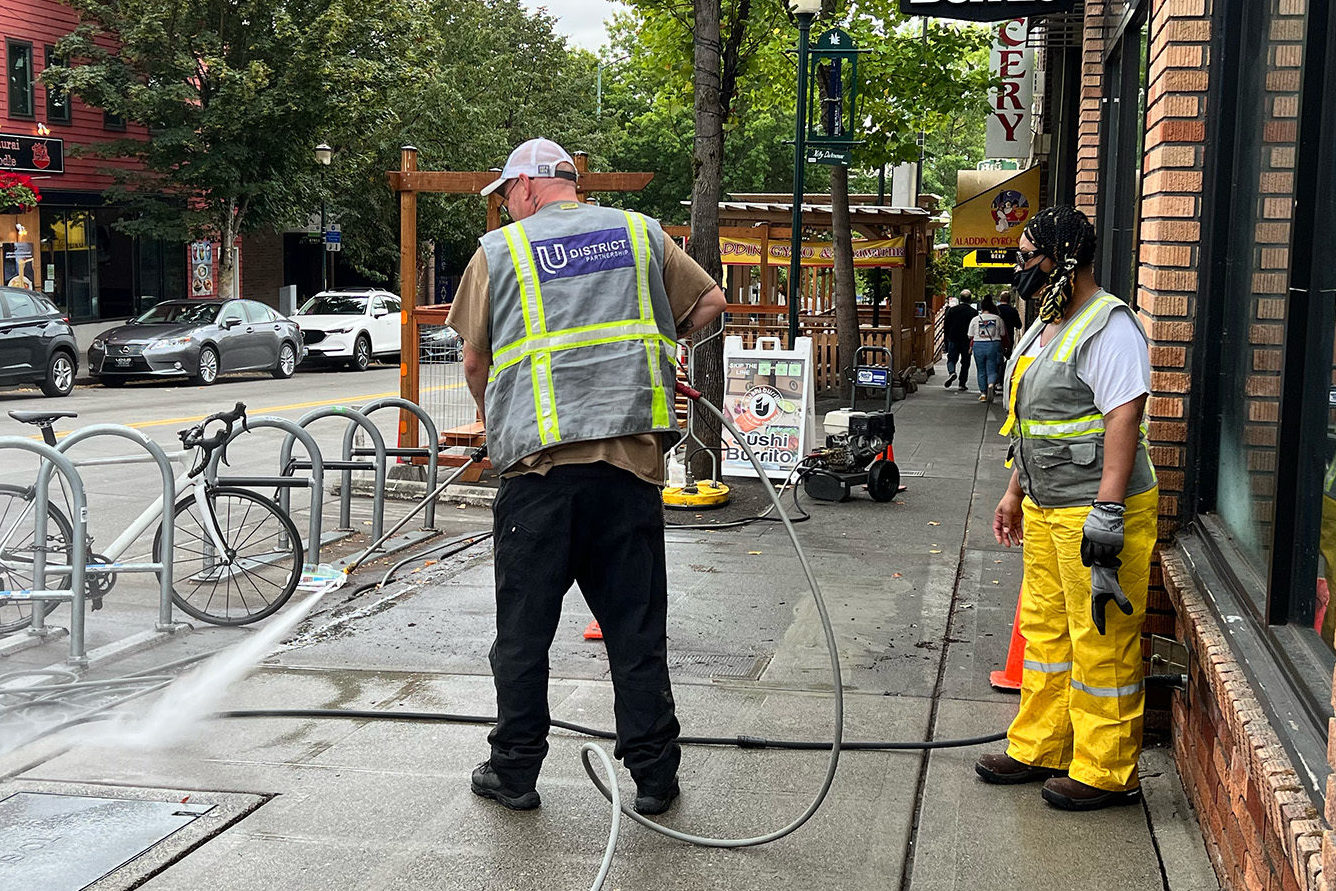 Pressure Washing
UDP regularly pressure washes sidewalks in the core cleaning areas of the U District to remove bird droppings and spills that happen over time.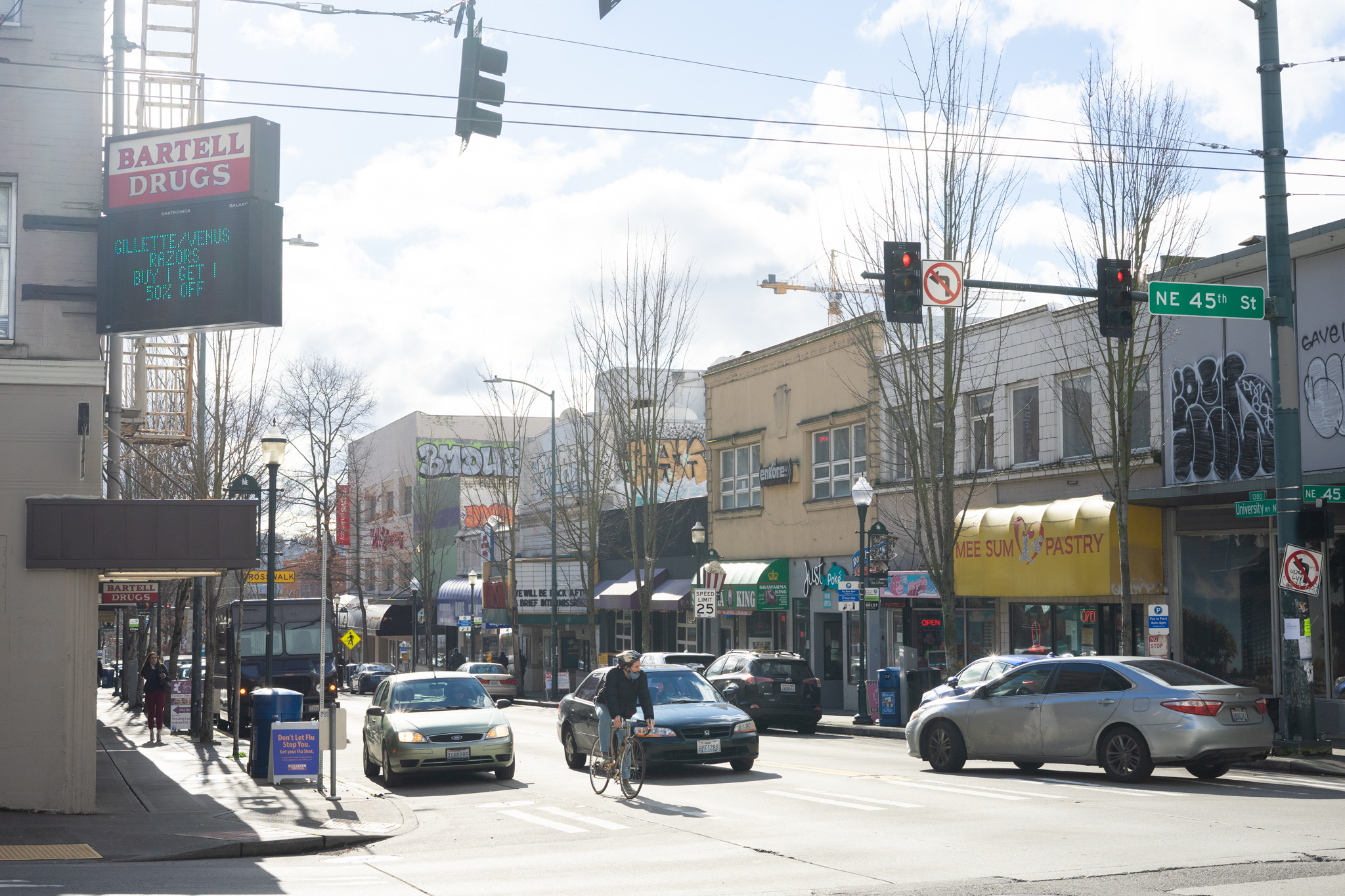 Biohazard Cleanup
For spills and biohazards that require an immediate response, contact us for on-call removal. We are here to help you remove drug paraphernalia, urine, and other biowaste elements that may be in the public right-of-way.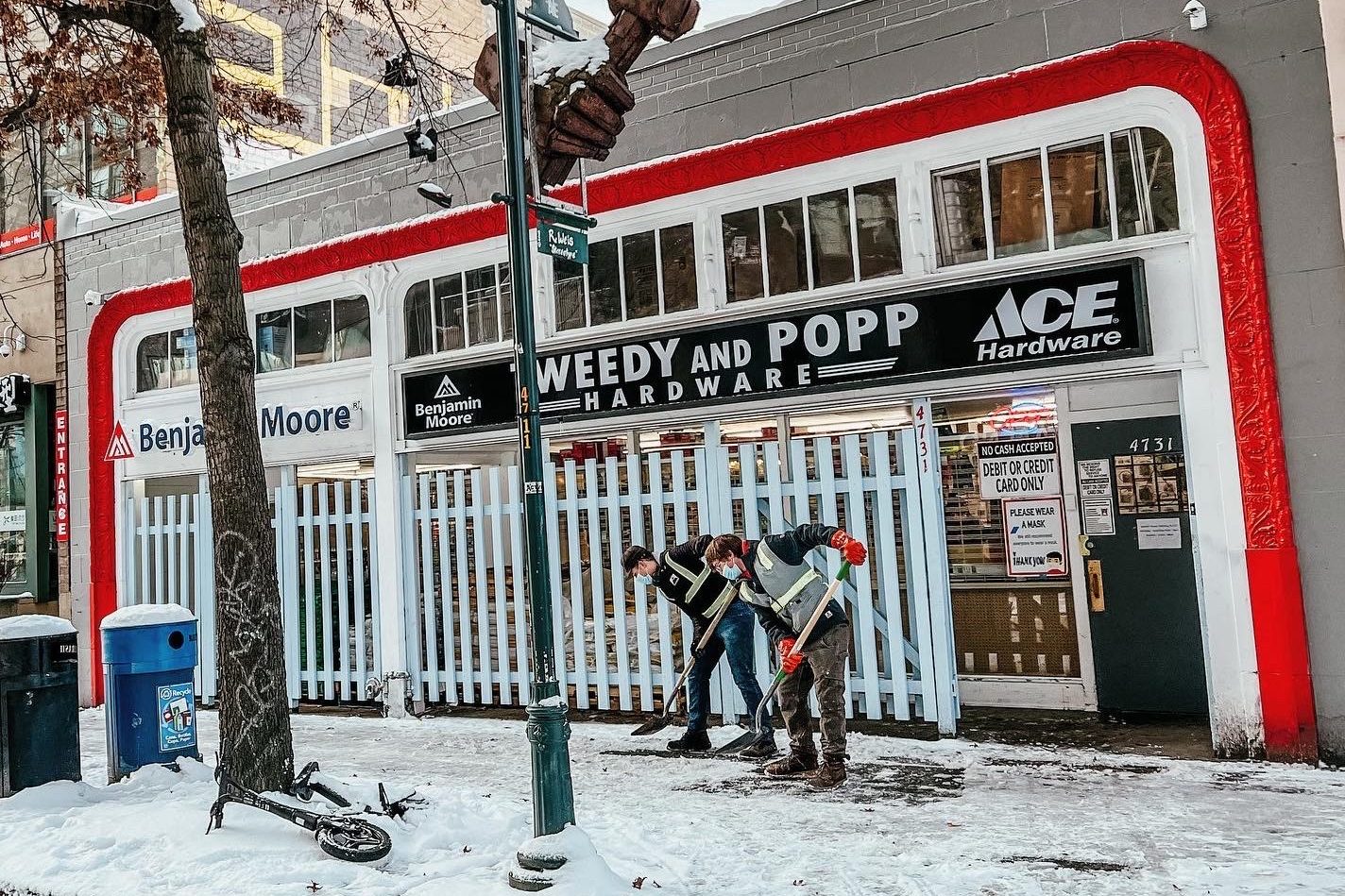 Seasonal Cleaning
UDP also responds to seasonal cleaning needs with leaf-removal in the fall and salted and shoveled sidewalks in the snow to ensure the Ave stays pedestrian friendly and businesses can keep their doors open in inclement weather.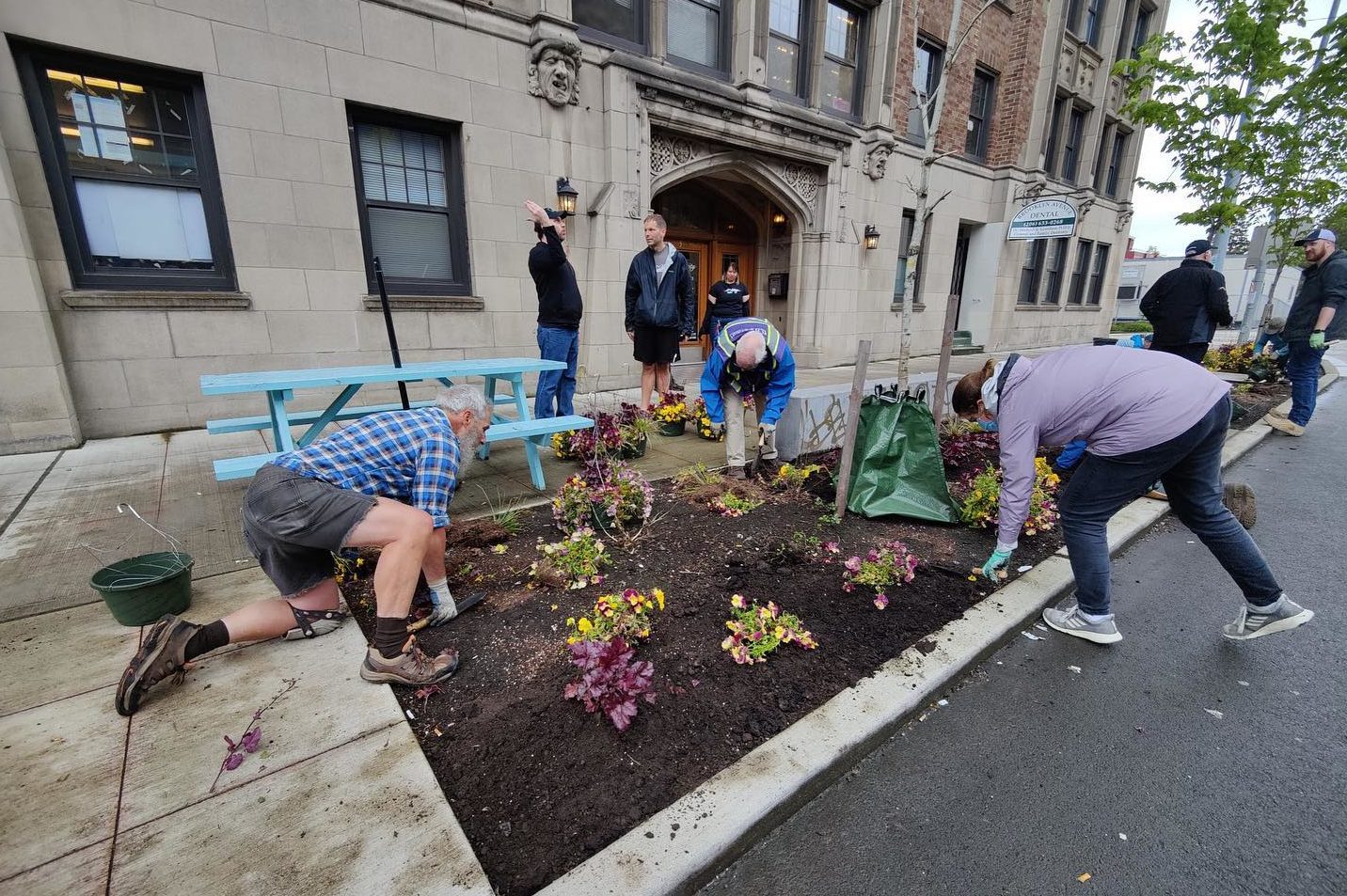 Community Clean Up Events
It takes all of us to keep the U District clean! From taking care on a daily basis, to lending a hand on special Community Clean-Up Days. Join our newsletter to be notified of the next event.
Additional Resources
Find It, Fix It App
For items that UDP cannot address like broken public infrastructure, illegally dumped belongings or materials, graffiti, or other issues in public areas, please use the free City of Seattle Find It, Fix It Service Request Mobile App to report it. City employees and UDP team members use this app regularly to flag issues for the City to address.
Get In Touch
Need Clean Team support or have a cleaning-related issue? Contact UDP Clean & Safe Program Manager Marcus Johnson at marcus@udistrictpartnership.org with details and to dispatch the Clean Team or one of our trusted contractors.