U District Partnership awarded $4.85 million in grant funding to support small businesses
May 17, 2023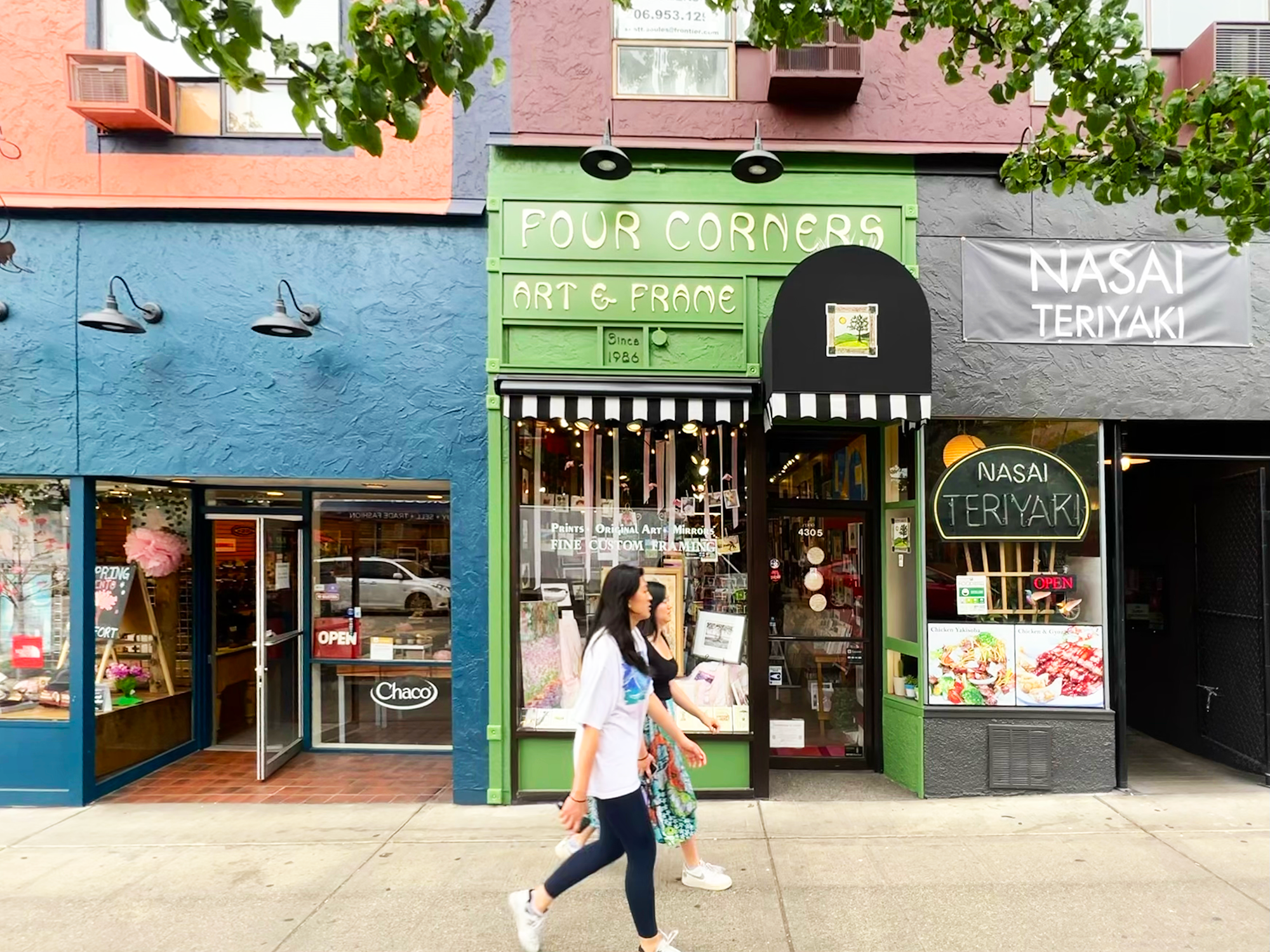 U District Vitality Grants support Tenant Improvements and Storefront Cleaning for Over 140 Small Businesses
Earlier this year, The U District Partnership was awarded a generous grant from the Washington State Department of Commerce to support economic recovery in the U District. With this funding, the U District Partnership introduced the U District Vitality Grants program, an initiative aimed at providing nearly $5 million of funds to ground floor businesses in the neighborhood to assist them in making much-needed tenant improvements as they emerged from the impacts on the pandemic.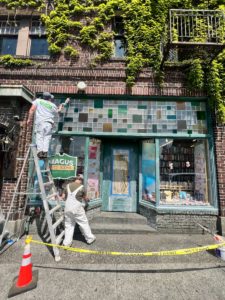 In February, local businesses in the U District were encouraged to apply for two distinct grants: the Storefront Cleaning Grant, which provided up to $1,000 in funding, and the Tenant Improvement Grant, which offered up to $200,000 in financial support. Eligible projects could have started anytime after February 29, 2020, so investments made during the pandemic were eligible. The tenant improvement grants encompassed a diverse range of improvements, including the installation of new awnings, the addition of interior and exterior signage, repainting, the establishment of outdoor dining infrastructure, and the repair or replacement of existing features, among others.
To date, the program has helped over 140 small businesses make improvements to their storefronts–starting a wave of investments that has already begun to transform the U District. Take a walk down the Ave and see the transformation already underway, with dozens of ladders and construction crews fast at work repainting storefronts, installing new signage, hanging new colorful awnings and building new outdoor dining patios. Follow this link for more information on the U District Partnership's U District Vitality Grants program, which will continue throughout the month of June.