UDP Awarded Funds for New Pressure Washing Machine
July 19, 2023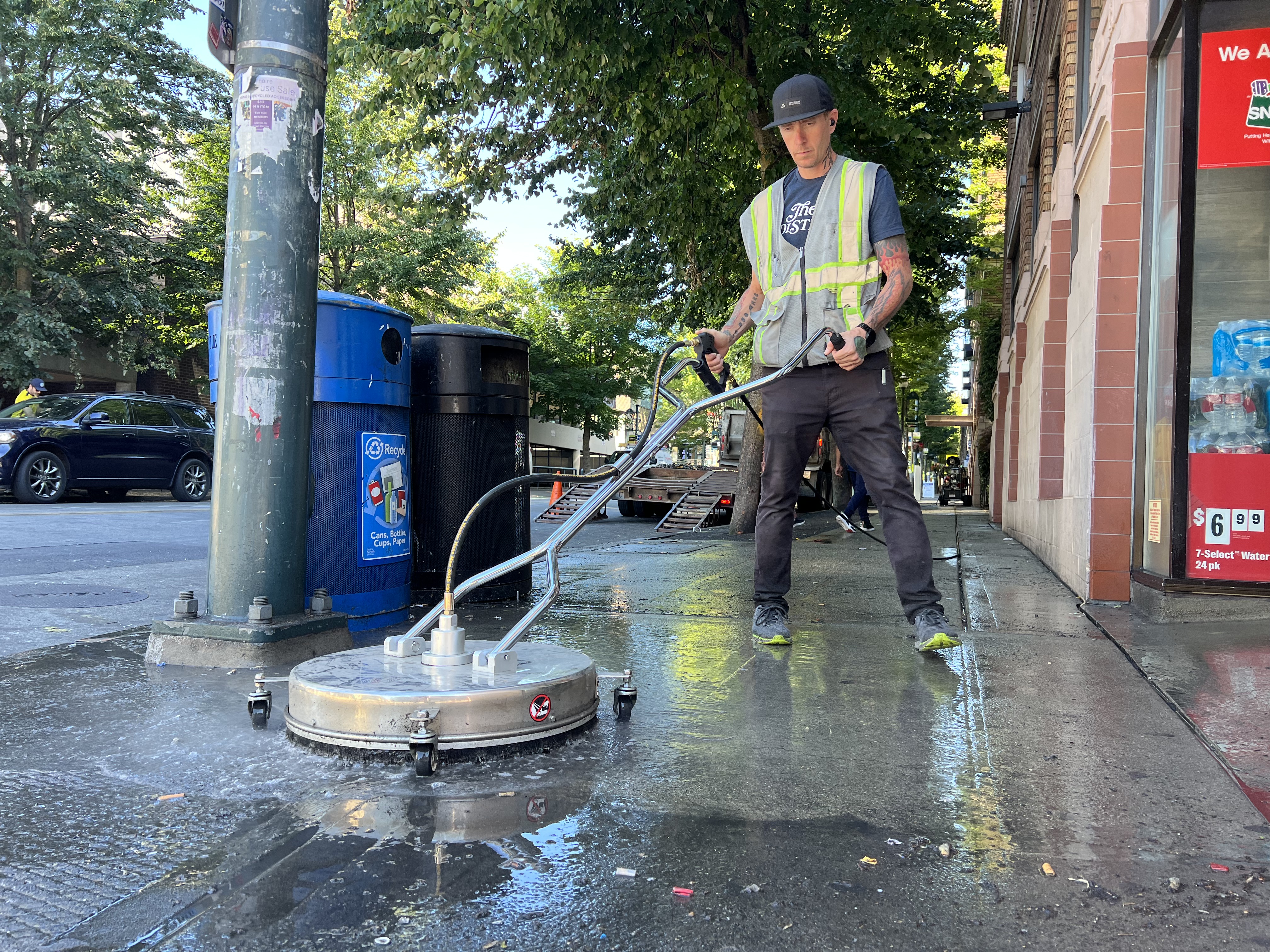 The U District Partnership is excited to highlight the latest addition to our cleaning assets; a brand new industrial-grade pressure washer! Made possible by a grant from the University District Rotary Club, our dedicated clean team is now even better equipped to keep the U District vibrant.
This new pressure washer allows UDP to clean up sidewalks and concrete surfaces, responding to excessive gum and grime on a more regular basis.
A huge thank you to the University District Rotary Club for this investment in the neighborhood.
Learn more about UDP's cleaning services here.